Looking for Affirmations for Kids?
My daughter is working on her own podcast! We're looking for feedback on what topics you'd like affirmations for.
If you have young kids in your world, go to AffirmationKids.com to share your thoughts on what you'd like to hear there. Press play to hear Lori's first episode "I'm a Great Kid from Affirmation Kids Pod"  Thank you for your valued input!  AffirmationKids.com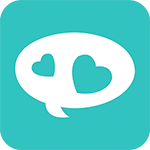 Have You Listened on the App Yet?
Feel better, stronger and more confident with the Affirmation Pod App!  It's free on the Apple, Amazon and Google Play app stores.
The app is where you can easily mark your favorite affirmations, make your own playlist, download to listen offline and a whole lot more!
It's also where you can sign up for premium access, which gives you all episodes with no ads and no announcements plus over 50 bonus episodes you won't hear on the podcast.
FAVORITE BONUS EPISODES INCLUDE
I am Living as Me
Waking Up Playlist
Calming Trauma Triggers
I Love Myself – Extended Version
Relaxation Playlist
IF YOU PREFER,
PREMIUM AND BONUS EPISODES ARE ALSO AVAILABLE ON
DOWNLOAD THE APP TODAY!