Shiny Object Syndrome
This month's theme is Money Management and you can get the free worksheet at AffirmationPod.com/MoneyManagement
Let's break down some different types of Shiny Object Syndrome.
There's Shiny Projects Shiny Vacations Shiny Books and Magazines Shiny Shoes and Purses Shiny Name Brands Shiny Jewellry Shiny Conferences Shiny Restaurants Shiny Cars and Watches Shiny Houses and Neighborhoods And even Shiny Spouses!
What's "shiny" is different for everyone.
My shiny object is high end kitchen appliances and supplies.  For me, Williams-Sonoma is full of shiny objects! For you it might be a particular breed of dog or a specific mountain bike or a certain vacation home in a certain spot. Here's three things to remember next time you face a shiny object:
Compare
How does this shiny object compare to what I already have

Is there anything wrong with what you have right now?
Does it meet your needs?
Have you given it enough time to run it's course?
What makes the shiny object so intriguing?
Count
Count the cost of this shiny object

Count your expenses right now
Count the cost of making the transition and change
Count the pros and cons of keeping what you have
Count the pros and cons of getting the shiny object
Consider (Picture)
What will life be like with it in 6 months, 1 year, 2 years etc?
What will life be like financially with it in 6 months, 1 year, 2 years etc?
Can you afford it?  Will it be a financial burden?
Is this similar to a purchase you've regretted buying in the past?
The sister episode to this one is Episode 81 Actionable Tip – Emotional Meaning of Money
To get ad free versions, go to AffirmationPod.com/Join
SPONSOR SPOTLIGHT

Talkspace believes we all deserve to feel our best. Their mission: make therapy affordable and accessible for all. With thousands of therapists licensed in over 40 specialties, you're sure to find the support you need.
Get $100 OFF your first month at TalkSpace.com with TalkSpace promo code AFFIRMATION
Want More Episodes Like this One?
Episode 269 I Really Am Enough
Episode 208 I Choose Health and I am Worthy and Deserving of Health
Episode 148 I Am Enough
Episode 98 You are Worthy and Deserving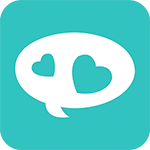 Have You Listened on the App Yet?
Feel better, stronger and more confident with the Affirmation Pod App!  It's free on the Apple, Amazon and Google Play app stores.
The app is where you can easily mark your favorite affirmations, make your own playlist, download to listen offline and a whole lot more!
It's also where you can sign up for premium access, which gives you all episodes with no ads and no announcements plus over 50 bonus episodes you won't hear on the podcast.
FAVORITE BONUS EPISODES INCLUDE
I am Living as Me
Waking Up Playlist
Calming Trauma Triggers
I Love Myself – Extended Version
Relaxation Playlist
IF YOU PREFER,
PREMIUM AND BONUS EPISODES ARE ALSO AVAILABLE ON
DOWNLOAD THE APP TODAY!