Not Feeling So Thankful?
Sometimes we're just not feeling up to making a gratitude list, but know it would be helpful. In this short episode we get to make one together!
In it, we take turns sharing things we're thankful for. I take the odd numbers and you take the even ones. Join me today and "Let's Make a Gratitude List Together!"
The sister episode to this one is Episode 133 Guided Reflection for Gratitude
I've also created a list of episodes for living through the quarantine of COVID-19. You can find them at AffirmationPod.com/Quarantine
To get ad free versions, go to AffirmationPod.com/Join
Sponsor Spotlight


Organifi's plant-based superfood blends match convenience with taste!  No chopping, juicing or blending needed.  All products are soy, dairy and gluten free.
Order any Organifi product today and you get 15% OFF at Organifi.com/Affirmation
Want More Episodes Like this One?
Episode 266 More Empowering Affirmations to Close Your Day
Episode 251 Empowering Affirmations to Close Your Day
Episode 199 Your Good Night Coach
Episode 143 Preparing for Tomorrow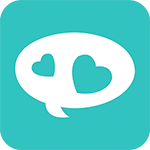 Have You Used the App Yet?
Looking for more positivity, relief and confidence?  Download the Affirmation Pod App!  It's free on the Apple, Amazon and Google Play app stores.
The app is where you can easily mark your favorite affirmations, make your own playlist, download to listen offline and a whole lot more!
It's also where you can sign up for premium access, which gets you ad free versions of Affirmation Pod episodes plus over 50 bonus episodes you won't find on the podcast.
FAVORITE BONUS EPISODES INCLUDE
Grounding Meditation
Living in Abundance Playlist
Today I Choose and Say Yes To
Sleep Playlist
Your Morning Empowerment
IF YOU PREFER,
BONUS AND PREMIUM EPISODES ARE ALSO AVAILABLE ON
GET THE APP TODAY!