Need to Reset Your Thoughts?
Get the language to be kind to yourself with Affirmation Pod.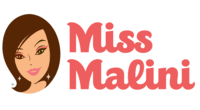 Premium Subscription
Affirmation Pod Premium gives you over 300 ad-free affirmations plus monthly bonuses!
Join at AffirmationPodPremium.com to unlock the premium content on the Affirmation Pod App.
If you prefer, premium access is also available on Patreon and Supercast.
Favorite Bonus Episodes Include
I am Living as Me
Waking Up Playlist
I Love Myself – Extended Version
Relaxation Playlist
Calming Trauma Triggers
Living in Abundance Playlist
Today I Choose and Say Yes To
Sleep Playlist
Grounding Meditation
Your Morning Empowerment