Affirmations for Returning to Center
When you know things are out of balance…
I feel and experience gratitude in this moment. I acknowledge that I've been busy, a lot on my plate, mind moving in all different directions and I push pause now.
I take a deep breath and feel the ease and relaxation in my body. I feel my eyes relax, my cheeks, my nose, my tongue, my lips, my jaw, my neck, my shoulders
I feel the weight, pressure, stress ease and soften with each deep breath.  I feel myself becoming grounded and anchored again.  I am aware of my body and each breath brings me closer, in tune with my soul and my centre.
I keep in check and I put in check again the person who is in charge of my time, how I plan my time, how I spend my time, my values, my priorities and my well being and that's me.  And if I feel the need to reset because I've gotten too far, far away from the core of who I am and the core of who I want to be, then it's time to reset
I know the word no, I know how to communicate it and it's up to me simply to communicate it, even when I need to say it to myself. I make plenty of sacrifices on many levels for others. But there's some things I'm not willing to sacrifice because it compromises my health, my well being and my personal fulfillment in this season of life.
I live reflecting on who I am and who I want to be each day, each week, each month. And now I take time to reflect on what's working in my life, what's not working in my life and the changes I need to make.
I affirm that I am moving forward in the direction I want to be going in. I am setting goals and I am reaching them. I am focused in achieving a richer life every day.
Affirmations by Josie Ong
The sister episode to this one is Episode 255 The 5-4-3-2-1 Grounding Technique Plus More
To get ad free versions, go to AffirmationPod.com/Join
SPONSOR SPOTLIGHT

Talkspace believes we all deserve to feel our best. Their mission: make therapy affordable and accessible for all. With thousands of therapists licensed in over 40 specialties, you're sure to find the support you need.
Get $100 OFF your first month at TalkSpace.com with TalkSpace promo code AFFIRMATION
WANT MORE EPISODES LIKE THIS ONE?
Episode 269 I Really Am Enough
Episode 208 I Choose Health and I am Worthy and Deserving of Health
Episode 148 I Am Enough
Episode 98 You are Worthy and Deserving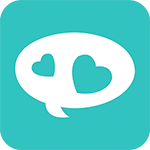 Have You Listened on the App Yet?
Feel better, stronger and more confident with the Affirmation Pod App!  It's free on the Apple, Amazon and Google Play app stores.
The app is where you can easily mark your favorite affirmations, make your own playlist, download to listen offline and a whole lot more!
It's also where you can sign up for premium access, which gives you all episodes with no ads and no announcements plus over 50 bonus episodes you won't hear on the podcast.
FAVORITE BONUS EPISODES INCLUDE
I am Living as Me
Waking Up Playlist
Calming Trauma Triggers
I Love Myself – Extended Version
Relaxation Playlist
IF YOU PREFER,
PREMIUM AND BONUS EPISODES ARE ALSO AVAILABLE ON
DOWNLOAD THE APP TODAY!