Worksheet Series – Core Beliefs
"We learn our belief systems as very little children, and then we move through life creating experiences to match our beliefs. Look back in your own life and notice how often you have gone through the same experience." -Louise L. Hay
This month's theme is Core Beliefs and you can get the free worksheet at AffirmationPod.com/CoreBeliefs
Before I go over my experience with the Core Beliefs Worksheet, here are three points on Core Beliefs:
1.  Core Beliefs -> Thoughts -> Feelings -> Reality
Your core beliefs show up in how you think, feel and live.  You can probably think of family, friends, co-workers and be able to pick out pretty quickly what their core beliefs are.  Sometimes it's not so easy to recognize them in ourselves but if we want any change in ourselves and in our lives, it's vital we take a look at our core beliefs.
2.  Not all Core Beliefs are Truths.  Some are blatant lies!
Some core beliefs need a 10, 20 or 30 degree to see a huge improvement in our lives.  Other core beliefs need to be flipped 180 degrees in order to see benefits.  We can challenge our core beliefs and understand how much truth may (or may not!) but a part of them.
3.  Be Ready for a Fight
If you're trying on a different core belief, woohoo!  Just remember it's wise to expect a fight.  Destructive or not, core beliefs won't go down without a fight BUT if those beliefs are creating a reality you no longer want or need, it's time to lace up those gloves. I also encourage you to SAY your new core beliefs.  It may feel uncomfortable.  It may not feel "you" but change takes time and we all have to start somewhere.
The sister episode to this one is Episode 70 Worksheet Series – The Reflection Worksheet
To get ad free versions, go to AffirmationPod.com/Join
SPONSOR SPOTLIGHT

Talkspace believes we all deserve to feel our best. Their mission: make therapy affordable and accessible for all. With thousands of therapists licensed in over 40 specialties, you're sure to find the support you need.
Get $100 OFF your first month at TalkSpace.com with TalkSpace promo code AFFIRMATION
Check Out More Top Episodes!
Episode 227 Affirmations for Self-Love
Episode 206 Moving From Self Doubt to Self Confidence
Episode 203 Affirmations for Success
Episode 197 Your Good Morning Coach
Episode 159 Motivation for a New Beginning
Episode 148 I Am Enough
Episode 147 Overthinking
Episode 139 Receiving Love
Episode 108 Relax Into Sleep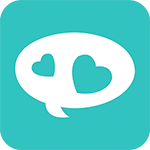 Have You Listened on the App Yet?
Feel better, stronger and more confident with the Affirmation Pod App!  It's free on the Apple, Amazon and Google Play app stores.
The app is where you can easily mark your favorite affirmations, make your own playlist, download to listen offline and a whole lot more!
It's also where you can sign up for premium access, which gives you all episodes with no ads and no announcements plus over 50 bonus episodes you won't hear on the podcast.
FAVORITE BONUS EPISODES INCLUDE
I am Living as Me
Waking Up Playlist
Calming Trauma Triggers
I Love Myself – Extended Version
Relaxation Playlist
IF YOU PREFER,
PREMIUM AND BONUS EPISODES ARE ALSO AVAILABLE ON
DOWNLOAD THE APP TODAY!