Close Your Day With These Affirmations!
Recover from the day and turn inside with these "Empowering Affirmations to Close Your Day."
The sister episode to this one is Episode 199 Your Good Night Coach
I've also created a list of episodes for living through the quarantine of COVID-19.  And when you play episodes on this page they automatically skip the intro!  Check it out at AffirmationPod.com/StayingAtHome
To get ad free versions, go to AffirmationPod.com/Join
Sponsor Spotlight
Objective Wellness makes natural health supplements by sourcing active extracts from blueberries, saffron and more!
Get 20% OFF your first order at ObjectiveWellness.com using promo code AFFIRMATION
Want More Episodes Like this One?
Episode 246 Progressive Relaxation for a Better Sleep
Episode 220 After Bad Dreams and Nightmares
Episode 109 Affirmations for a Good Night's Sleep
Episode 108 Progressive Relaxation for a Great Night's Sleep
Episode 10 Good Night My Body!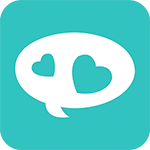 Have You Listened on the App Yet?
Feel better, stronger and more confident with the Affirmation Pod App!  It's free on the Apple, Amazon and Google Play app stores.
The app is where you can easily mark your favorite affirmations, make your own playlist, download to listen offline and a whole lot more!
It's also where you can sign up for premium access, which gives you all episodes with no ads and no announcements plus over 50 bonus episodes you won't hear on the podcast.
FAVORITE BONUS EPISODES INCLUDE
I am Living as Me
Waking Up Playlist
Calming Trauma Triggers
I Love Myself – Extended Version
Relaxation Playlist
IF YOU PREFER,
PREMIUM AND BONUS EPISODES ARE ALSO AVAILABLE ON
DOWNLOAD THE APP TODAY!