How to Manage Your Inner Critic and Embrace Your Inner BFF
"Hi Josie!  Long time listener here.  You are doing a great job with the podcast.  I am wondering if you could do an episode on our inner best friend?  It is an opposing voice to our inner critic. I got the idea from Yoga Girl and I am working on strengthening mine." So many of you requested an episode on this topic after listening to Yoga Girl's podcast episodes on The Inner Critic.  You can listen to her episodes here.
"If someone treated your best friend, as badly as you treat yourself, you'd kick their ass" – Camryn Manheim
The sister episode to this one is Episode 155 Self Respect
To get ad free versions, go to AffirmationPod.com/Join
SPONSOR SPOTLIGHT

Talkspace believes we all deserve to feel our best. Their mission: make therapy affordable and accessible for all. With thousands of therapists licensed in over 40 specialties, you're sure to find the support you need.
Get $100 OFF your first month at TalkSpace.com with TalkSpace promo code AFFIRMATION
Want More Episodes Like this One?
200 Affirmations for Your Sweetest and Best Life
227 Affirmations for Self Love
134 I Approve of Myself and I Will Love and Care for Myself [Rebroadcast of Eps 103 and 101]
130 Affirmations for Believing in Yourself and Not Giving Up
138 Affirmations When Things Are Good
131 You Are Worthy, Deserving and Able [Rebroadcast of Eps 98 and 99]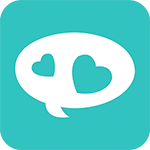 Have You Used the App Yet?
Looking for more positivity, relief and confidence?  Download the Affirmation Pod App!  It's free on the Apple, Amazon and Google Play app stores.
The app is where you can easily mark your favorite affirmations, make your own playlist, download to listen offline and a whole lot more!
It's also where you can sign up for premium access, which gets you ad free versions of Affirmation Pod episodes plus over 50 bonus episodes you won't find on the podcast.
FAVORITE BONUS EPISODES INCLUDE
Grounding Meditation
Living in Abundance Playlist
Today I Choose and Say Yes To
Sleep Playlist
Your Morning Empowerment
IF YOU PREFER,
BONUS AND PREMIUM EPISODES ARE ALSO AVAILABLE ON
GET THE APP TODAY!