When the time comes for someone to lose you
This month's theme is Support System Management and you can get the worksheet at AffirmationPod.com/support
This month we've talked about how your support system can change because you lose touch, you lose connection or you lose them. This week we talk about your support system changing because they lose you.  
I share my story of how I let go of some friends, gained positivity and time back, and never looked back. I also mention an episode of ManTalks, the episode is below: http://mantalks.com/minimalists-making-room-important-things/
The sister episode to this one is Episode 235 When you've been setting boundaries to help yourself
SPONSOR SPOTLIGHT

Talkspace believes we all deserve to feel our best. Their mission: make therapy affordable and accessible for all. With thousands of therapists licensed in over 40 specialties, you're sure to find the support you need.
Get $100 OFF your first month at TalkSpace.com with TalkSpace promo code AFFIRMATION
Want More Episodes Like this One?
Episode 235 When You've Set a Boundary
Episode 167 Staying Positive During Hard Times
Episode 159 Motivation for a New Beginning
Episode 151 Setting Boundaries
Episode 146 Not Who I Used to Be
Episode 105 Managing Regret Mode
Episode 22 I've Moved On
Episode 8 The Past is The Past
Episode 2 The "No More" Affirmations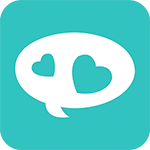 Have You Used the App Yet?
Looking for more positivity, relief and confidence?  Download the Affirmation Pod App!  It's free on the Apple, Amazon and Google Play app stores.
The app is where you can easily mark your favorite affirmations, make your own playlist, download to listen offline and a whole lot more!
It's also where you can sign up for premium access, which gets you ad free versions of Affirmation Pod episodes plus over 50 bonus episodes you won't find on the podcast.
FAVORITE BONUS EPISODES INCLUDE
Grounding Meditation
Living in Abundance Playlist
Today I Choose and Say Yes To
Sleep Playlist
Your Morning Empowerment
IF YOU PREFER,
BONUS AND PREMIUM EPISODES ARE ALSO AVAILABLE ON
GET THE APP TODAY!