One Minute Reflection
This month's theme is Reflections and you can get the free worksheet at AffirmationPod.com/Reflect
Based on The Reflection Worksheet,  which you can get at AffirmationPod.com/Reflect, this episode is the audio version where you can check in with yourself in less than 45 seconds!
To hear the last episode where I share an example of how I've used this formula, click here.
Can reflections be fast?
Well, they don't always need to be long.
Should reflections be fast?
Sometimes, yes!  Like when you only have a minute before an important meeting, when you need to diffuse some anger, when life's budget doesn't afford a long time reflecting etc.
John Maxwell says "a minute of thought is worth more than an hour of talk."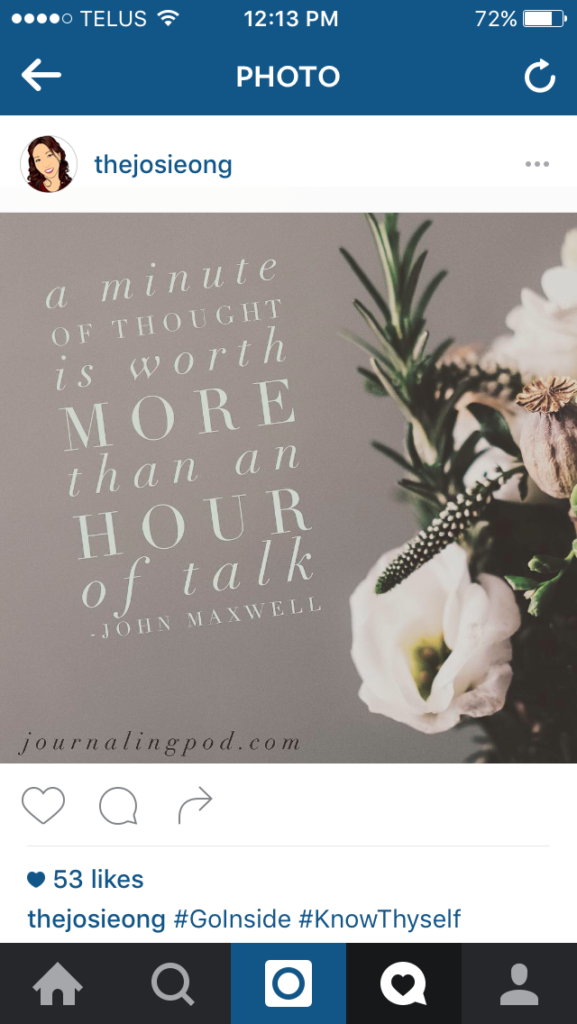 Sometimes taking a minute to go inside yourself to know what's the running track in your mind, can be so much more effective than talking for an hour.
And bonus –  this episode is the audio version you can use while on the go.
Loving the Podcast?
Ways to Show Your Love
1. Leave a Rating or a Rating and Review at AffirmationPod.com/ApplePodcasts
2. Purchase the Reflection Workbook at AffirmationPod.com/Workbook