Thanks for dropping in!  Using the links and promo codes below gives you a discount AND keeps Affirmation Pod free to listen!


EverlyWell makes lab tests easy.  They have over 35 at-home kits available, from fertility to food sensitivity tests.   Their tests offer simple sample collection, free shipping, and physician-reviewed results and insights sent to your device in just days.
For 20% OFF an EverlyWell at-home lab test, visit EverlyWell.com/Affirmation and enter promo code AFFIRMATION
Green Chef is the first USDA certified organic meal kit delivery service and the sister company of Hello Fresh!  Choose from the Paleo, Plant Powered – Vegan and Vegetarian, Pescatarian, Keto, Gluten Free or Omnivore Plan.
To get $75 OFF your first 3 Green Chef boxes go to GreenChef.us/Affirmation75
Mixbook is your place for your personalized photos books, cards, prints and much more! Check out their latest deals and enjoy up to 50% OFF at AffirmationPod.com/Mixbook

This episode is brought to you by Native. Native creates deodorant formulated without aluminum, parabens or talc.  They've got over 14,000 5-star reviews and have free shipping on all orders.
To get 20% OFF your first purchase go to NativeDeo.com/affirmation. and use Native Promo Code AFFIRMATION
Objective Wellness makes natural health supplements by sourcing active extracts from blueberries, saffron and more!  Get 20% OFF your first order at ObjectiveWellness.com using promo code AFFIRMATION


Made with whole food, organic ingredients and less than 3g of sugar, Organifi's plant-based superfood blends match convenience with taste!
Order any Organifi product today and you get 15% OFF at Organifi.com/Affirmation



Skillshare is an online learning community with thousands of amazing classes covering dozens of creative and entrepreneurial skills.
Get TWO MONTHS FREE of unlimited access to thousands of classes at Skillshare.com/Affirmation
Whether it's sending emails, publishing content, using hashtags or sending emojis, let TextExpander save you time and mental energy.
Get 20% OFF 1 year of a TextExpander Life Hacker plan at AffirmationPod.com/TextExpander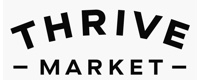 Thrive delivers organic and non-GMO groceries at 25-50% off traditional retail prices!  Their one for one program means your paid membership provides a free one for a low-income family, veteran or first responder.
Join today and you get up to twenty dollars in shopping credit toward your first order at ThriveMarket.com/Affirmation
Interested in Sponsoring Affirmation Pod?  
Fill out the form below and someone will get back to you shortly.