Thanks for dropping in!  You get a special deal when using the links and promo codes below AND you help keep Affirmation Pod free to listen!

Compose bold, clear, mistake-free writing with Grammarly's AI-powered writing assistant.  It works across multiple platforms, including Gmail, Google Docs, Slack, LinkedIn, and more.  Grammarly doesn't just correct your mistakes.  It helps you build up your skills as a writer!
Get 20% OFF Grammarly Premium when you sign up at Grammarly.com/Affirmation


Hello Fresh is America's #1 meal kit delivery service.  Get easy, seasonal recipes and pre-measured ingredients delivered right to your door.  HelloFresh is not only the first carbon-neutral meal kit, but they help you reduce your food waste with their pre-portioned ingredients!
Use Hello Fresh Promo Code 10AFFIRMATION to get 10 free meals, including free shipping!  HelloFresh.com/10Affirmation

Native creates deodorant formulated without aluminum, parabens, or talc.  They've got over 14,000 5-star reviews and have free shipping on all US orders.  They also now offer plastic-free packaging!
To get 20% OFF your first purchase, go to NativeDeo.com/affirmation. and use Native Promo Code AFFIRMATION


Made with whole food, organic ingredients, and less than 3g of sugar, Organifi's plant-based superfood blends match convenience with taste!
Order any Organifi product today, and you get 15% OFF at Organifi.com/Affirmation


If you're feeling something's not right, PlushCare provides virtual primary care and mental health treatment on your smartphone.  You can book a same-day appointment any day of the week.
Start your FREE 30-day trial at PlushCare.com/Affirmation

Ritual Vitamins are made without sugars, GMOs, synthetic villers or artificial colorants.  It's available for kids, teens, 18+, 50+ and pre and post-pregnancy!
I love that the bottle has a mint tab so the vitamins have a fresh taste and their no nausea formula means they go down easy.  It's risk-free to try!  If you don't love Ritual within your first month, they'll refund your first order.
Get 10% OFF your first 3 months at Ritual.com/Affirmation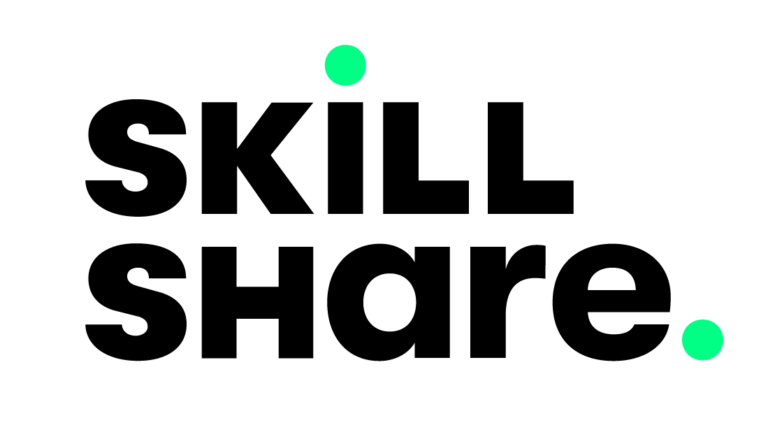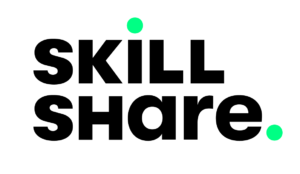 Skillshare is an online learning community with thousands of amazing classes covering dozens of creative and entrepreneurial skills.
Get your FREE TRIAL of unlimited access to thousands of classes at Skillshare.com/Affirmation

ShipStation is the #1 choice of online sellers!  No matter where you're selling from like Shopify, eBay, or Etsy, ShipStation brings all your orders into one simple interface.  It works with all the major carriers, including USPS, FedEx, UPS, even International, and includes the same postage discounts that are usually reserved for large Fortune 500 companies!
Try ShipStation FREE for 60 Days when you go to ShipStation.com and at the top where it says "Heard Our Ad?" enter promo code AFFIRMATION

Talkspace believes we all deserve to feel our best.  Their mission: make therapy affordable and accessible for all.  With thousands of therapists licensed in over 40 specialties, you're sure to find the support you need.
Get $100 OFF your first month with TalkSpace promo code AFFIRMATION at TalkSpace.com
Whether it's sending emails, publishing content, using hashtags or sending emojis, let TextExpander save you time and mental energy.  This saves me over 15 hours a month!
Get 20% OFF 1 year of a TextExpander Life Hacker plan at AffirmationPod.com/TextExpander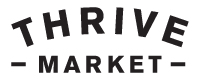 Thrive delivers organic and non-GMO groceries at 25-50% off traditional retail prices!  Through Thrive Gives, your paid membership provides a free one for a low-income family.
Join today and you'll get 25% OFF your first order and a FREE GIFT of your choosing, up to $24 dollars in value at ThriveMarket.com/Affirmation
Reverse Sponsorship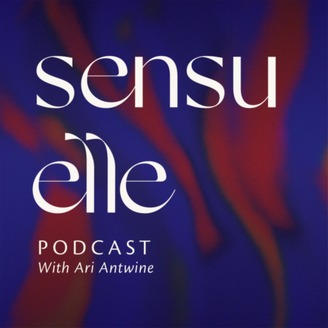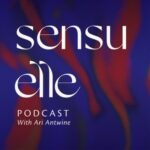 To lift underrepresented voices in podcasting, I'm sponsoring the Sensuelle Podcast by Ari Antwine by covering her ongoing podcast hosting costs.  The mission of The SensuElle Podcast is to share little-known resources, insights, and stories for affirming female pleasure.  You can find her podcast on Apple Podcasts, Spotify, Stitcher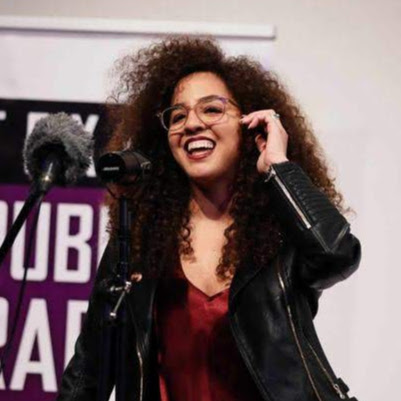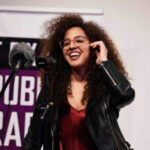 Connect with Ari on Instagram @sensuelleyoga or her website at arielleantwine.com
Interested in Sponsoring Affirmation Pod?  
Fill out the form below and someone will get back to you shortly.