Time to Unlock Some Doors?
I appreciate the honesty and transparency from all who requested this episode.  It's come in from singles, those who want to mend broken relationships, those in married or in exclusive relationships.  Our status doesn't mean we have or haven't let love in.
The sister episode to this one is Episode 131 You are Worthy, Deserving and Able [Rebroadcast]
To get ad free versions, go to AffirmationPod.com/Join
Sponsor Spotlight
Whether it's sending emails, publishing content, using hashtags or sending emojis, let TextExpander save you time and mental energy.
Get 20% OFF 1 year of a TextExpander Life Hacker plan at AffirmationPod.com/TextExpander
Check Out More Top Episodes!
Episode 227 Affirmations for Self-Love
Episode 206 Moving From Self Doubt to Self Confidence
Episode 203 Affirmations for Success
Episode 197 Your Good Morning Coach
Episode 159 Motivation for a New Beginning
Episode 148 I Am Enough
Episode 147 Overthinking
Episode 108 Relax Into Sleep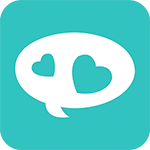 Have You Listened on the App Yet?
Feel better, stronger and more confident with the Affirmation Pod App!  It's free on the Apple, Amazon and Google Play app stores.
The app is where you can easily mark your favorite affirmations, make your own playlist, download to listen offline and a whole lot more!
It's also where you can sign up for premium access, which gives you all episodes with no ads and no announcements plus over 50 bonus episodes you won't hear on the podcast.
FAVORITE BONUS EPISODES INCLUDE
I am Living as Me
Waking Up Playlist
Calming Trauma Triggers
I Love Myself – Extended Version
Relaxation Playlist
IF YOU PREFER,
PREMIUM AND BONUS EPISODES ARE ALSO AVAILABLE ON
DOWNLOAD THE APP TODAY!