Today I'm announcing not one but TWO Affirmation Pod sister podcasts!
First, Vivianne Brafmann, Winner of The Apprentice Brazil Season 1 and Counsellor of The Apprentice Brazil Season 12, has just launched Affirmation Pod in Portuguese!
Check it out at AffirmationPod.com/Portuguese
Next, Josie's daughter, 6 year old Lori has launched Affirmation Kids Pod!
For how to listen and to send in episode requests, go to AffirmationKids.com
And last but not least, Affirmation Pod Premium Access is now available on your favorite podcast listening app!
Go to @affirmationpod IG Stories "Premium" highlight to see how it works @affirmationpod and sign up today at AffirmationPod.com/Pods*
To hear more about these exciting announcements, listen to today's episode "Two New Sister Podcasts and a New Premium Option!"
*available on podcast apps that support importing private feeds
LINKS ANNOUNCED TODAY
@AffirmationKidsPod on Instagram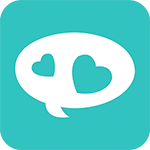 Have You Listened on the App Yet?
Feel better, stronger and more confident with the Affirmation Pod App!  It's free on the Apple, Amazon and Google Play app stores.
The app is where you can easily mark your favorite affirmations, make your own playlist, download to listen offline and a whole lot more!
It's also where you can sign up for premium access, which gives you all episodes with no ads and no announcements plus over 50 bonus episodes you won't hear on the podcast.
FAVORITE BONUS EPISODES INCLUDE
I am Living as Me
Waking Up Playlist
Calming Trauma Triggers
I Love Myself – Extended Version
Relaxation Playlist
IF YOU PREFER,
PREMIUM AND BONUS EPISODES ARE ALSO AVAILABLE ON
DOWNLOAD THE APP TODAY!