HOW IS 2020 CHANGING YOU?
You will have many "the moment when" memories when you look back at 2020.  And it will propel you forward to the next chapter of your life in ways only 2020 could do.  This episode is for staying focused, authentic and courageous on the trajectory of your life.  Press play to listen to "Affirmations for The Next Chapter of Your Life"
The sister episode to this one is Episode 159 Motivation for a New Beginning
I've also created a list of episodes for living through the quarantine of COVID-19. You can find them at AffirmationPod.com/Quarantine
To get ad free versions, go to AffirmationPod.com/Join
Sponsor Spotlight


Organifi's plant-based superfood blends match convenience with taste!  No chopping, juicing or blending needed.  All products are soy, dairy and gluten free.
Order any Organifi product today and you get 15% OFF at Organifi.com/Affirmation
Want More Episodes Like this One?
Episode 235 When You've Set a Boundary
Episode 167 Staying Positive During Hard Times
Episode 159 Motivation for a New Beginning
Episode 151 Setting Boundaries
Episode 146 Not Who I Used to Be
Episode 105 Managing Regret Mode
Episode 22 I've Moved On
Episode 8 The Past is The Past
Episode 2 The "No More" Affirmations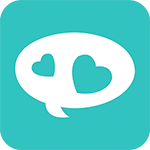 Have You Listened on the App Yet?
Feel better, stronger and more confident with the Affirmation Pod App!  It's free on the Apple, Amazon and Google Play app stores.
The app is where you can easily mark your favorite affirmations, make your own playlist, download to listen offline and a whole lot more!
It's also where you can sign up for premium access, which gives you all episodes with no ads and no announcements plus over 50 bonus episodes you won't hear on the podcast.
FAVORITE BONUS EPISODES INCLUDE
I am Living as Me
Waking Up Playlist
Calming Trauma Triggers
I Love Myself – Extended Version
Relaxation Playlist
IF YOU PREFER,
PREMIUM AND BONUS EPISODES ARE ALSO AVAILABLE ON
DOWNLOAD THE APP TODAY!