I am Open to Miracles
I blended requests from Alex and Jenn on this one!
I am open to miracles in my life
I am open to love
I am open to transformation
I am open to the best year of my life
I am harvesting health, peace and joy
I feel lucky, I feel fortunate, I feel blessed
I ease into serendipitous flow
I manifest a glorious life
I deserve happiness
I am worth the goodness that is overflowing in my life
I receive health, wealth and all my dreams coming true
I receive abundance
I am living my dream
I am receiving fulfillment I've never had
I am receiving inner peace, contentment and joy that I've never experienced before
I am comfortable receiving all this
Because I am shedding old beliefs
I am shedding old behaviors
I am shedding old relationships
I am in a new skin
I am stepping into the life that I am made for
I am ready to receive the miracles awaiting me
I am ready for smile after smile
I am immersed in life's love
I am basking in lasting happiness
I welcome the miracles
Affirmations by Josie Ong
The sister episode to this one is Episode 47 Meditation – "I Receive" Meditation
To get ad free versions, go to AffirmationPod.com/Join
SPONSOR SPOTLIGHT

Talkspace believes we all deserve to feel our best. Their mission: make therapy affordable and accessible for all. With thousands of therapists licensed in over 40 specialties, you're sure to find the support you need.
Get $100 OFF your first month at TalkSpace.com with TalkSpace promo code AFFIRMATION
WANT MORE EPISODES LIKE THIS ONE?
Episode 269 I Really Am Enough
Episode 208 I Choose Health and I am Worthy and Deserving of Health
Episode 148 I Am Enough
Episode 98 You are Worthy and Deserving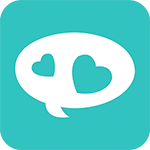 Have You Used the App Yet?
Looking for more positivity, relief and confidence?  Download the Affirmation Pod App!  It's free on the Apple, Amazon and Google Play app stores.
The app is where you can easily mark your favorite affirmations, make your own playlist, download to listen offline and a whole lot more!
It's also where you can sign up for premium access, which gets you ad free versions of Affirmation Pod episodes plus over 50 bonus episodes you won't find on the podcast.
FAVORITE BONUS EPISODES INCLUDE
Grounding Meditation
Living in Abundance Playlist
Today I Choose and Say Yes To
Sleep Playlist
Your Morning Empowerment
IF YOU PREFER,
BONUS AND PREMIUM EPISODES ARE ALSO AVAILABLE ON
GET THE APP TODAY!