Dating Affirmations
for the singles in our world…
I can and will be myself wherever
I am I will have fun on this date
I dress comfortably and attractively
I am comfortable with my personality
I am secure.  I am intelligent.  I am attractive.
 I'm really cool!
I express myself genuinely
I respect myself and I respect my date
I am clear on how much I want to disclose on my date
I am clear on how I will decide about another date
I am true to myself
I share who I am I am in the moment
I am open minded and realistic
I relax and listen to what my date is saying
I will let my mind relax and stay in the moment
I give my date the opportunity to relax too
I let go of worrying what my date thinks of me
And just be me
I smile easily
I easily share stories
I easily share my opinions
I easily show what my values are
I am confident
I am clear on who I am
I am clear on what my expectations are
I am clear on how to communicate my needs
I deserve love
I am happy and secure in myself
I am sexy and fun
I am me
Affirmations by Josie Ong
The sister episode to this one is Episode 191 Post Breakup Transitions and New Relationships
To get ad free versions, go to AffirmationPod.com/Join
SPONSOR SPOTLIGHT

Talkspace believes we all deserve to feel our best. Their mission: make therapy affordable and accessible for all. With thousands of therapists licensed in over 40 specialties, you're sure to find the support you need.
Get $100 OFF your first month at TalkSpace.com with TalkSpace promo code AFFIRMATION
WANT MORE EPISODES LIKE THIS ONE?
Episode 272 Affirmations After Being Ghosted
Episode 271 Rebuilding Self-Esteem After a Breakup
Episode 235 When You've Been Setting Boundaries to Help Yourself
Episode 212 After Being Cheated On
Episode 210 I am a Whole and Complete Person
Episode 190 No Contact and Courage to be Your Own Person
Episode 189 Accepting Others and Their Choices
Episode 122 When Going Through a Breakup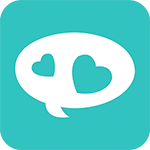 Have You Listened on the App Yet?
Feel better, stronger and more confident with the Affirmation Pod App!  It's free on the Apple, Amazon and Google Play app stores.
The app is where you can easily mark your favorite affirmations, make your own playlist, download to listen offline and a whole lot more!
It's also where you can sign up for premium access, which gives you all episodes with no ads and no announcements plus over 50 bonus episodes you won't hear on the podcast.
FAVORITE BONUS EPISODES INCLUDE
I am Living as Me
Waking Up Playlist
Calming Trauma Triggers
I Love Myself – Extended Version
Relaxation Playlist
IF YOU PREFER,
PREMIUM AND BONUS EPISODES ARE ALSO AVAILABLE ON
DOWNLOAD THE APP TODAY!