Better Sleep Affirmations
A Better Sleep – need I say more?
I love the feeling of getting a great night's sleep.  I have one body and I am doing everything I can to sleep well.
I take time to check out all that is preventing me from getting a great night's sleep.    I know I can move forward and be refreshed after sleeping.
I listen to my body's need for sleep.  I examine what activities I need to cut out of my life so I can create room to rest and recharge.  I remove the time wasters in my life so I can productively live and productively sleep.
I create my best sleep routine.  I recognize what works for me and what doesn't.  I apply strategies for preparing my body to sleep and rest well.
I set boundaries so I can sleep better.  I know how neglecting sleep leads to fatigue, lack of focus, mood changes, weight gain, and burnout.  I simplify my life in order to attain greater life satisfaction.
I take time to relax before going to bed.  My body knows when it feels the mattress and pillow, it's time to sleep.   I create a time and space for deep refreshing rest.
I fall asleep easily and I stay asleep until it's time to wake up.  My body fully recharges when asleep and I notice the benefits.
I am more alert when I've slept well.  I'm more productive when I've slept well.  My brain is more sharp and creative when I have given it time to rest and rejuvenate.
I wake up revitalized and ready to meet my day with energy, confidence and strength.  Sleep is a priority and I integrate better sleep practices into my daily life.
I am disciplined. I keep the reward of a better sleep in mind.  When I sleep better, I live better.
Affirmations by Josie Ong
The sister episode to this one is Episode 246 Progressive Relaxation for a Better Sleep
To get ad free versions, go to AffirmationPod.com/Join
SPONSOR SPOTLIGHT

Talkspace believes we all deserve to feel our best. Their mission: make therapy affordable and accessible for all. With thousands of therapists licensed in over 40 specialties, you're sure to find the support you need.
Get $100 OFF your first month at TalkSpace.com with TalkSpace promo code AFFIRMATION
WANT MORE EPISODES LIKE THIS ONE?
Episode 220 After Bad Dreams and Nightmares
Episode 109 Affirmations for a Good Night's Sleep
Episode 108 Progressive Relaxation for a Great Night's Sleep
Episode 10 Good Night My Body!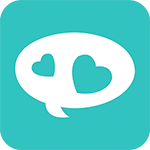 Have You Used the App Yet?
Looking for more positivity, relief and confidence?  Download the Affirmation Pod App!  It's free on the Apple, Amazon and Google Play app stores.
The app is where you can easily mark your favorite affirmations, make your own playlist, download to listen offline and a whole lot more!
It's also where you can sign up for premium access, which gets you ad free versions of Affirmation Pod episodes plus over 50 bonus episodes you won't find on the podcast.
FAVORITE BONUS EPISODES INCLUDE
Grounding Meditation
Living in Abundance Playlist
Today I Choose and Say Yes To
Sleep Playlist
Your Morning Empowerment
IF YOU PREFER,
BONUS AND PREMIUM EPISODES ARE ALSO AVAILABLE ON
GET THE APP TODAY!