Waking Up At Night?
I've heard from many of you that you're finding it hard to go to fall and STAY asleep. And you're understandably tired, edgy and frustrated. To help with this, I've created this progressive relaxation mixed with some sleep affirmations. It's called "Getting Back to Sleep"
The sister episode to this one is Episode 304 Comforting Breathing Meditation
Want ad free versions?  Get premium access at AffirmationPod.com/Join
SPONSOR SPOTLIGHT


If you're feeling something's not right, Plushcare provides virtual primary care and mental health treatment on your smartphone or computer.  You can book a same-day appointment any day of the week.
Start your FREE 30-day trial at PlushCare.com/Affirmation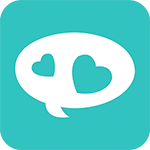 Have You Listened on the App Yet?
Feel better, stronger and more confident with the Affirmation Pod App!  It's free on the Apple, Amazon and Google Play app stores.
The app is where you can easily mark your favorite affirmations, make your own playlist, download to listen offline and a whole lot more!
It's also where you can sign up for premium access, which gets you ad free versions of Affirmation Pod episodes plus over 50 bonus episodes you won't find on the podcast.
If you prefer, premium access is also available on Patreon and Supercast.
FAVORITE BONUS EPISODES INCLUDE
I am Living as Me
Waking Up Playlist
Calming Trauma Triggers
I Love Myself – Extended Version
Relaxation Playlist
DOWNLOAD THE APP TODAY!