Exercise Affirmations
Reminders are good for us – this one is great for us!  
Exercise.  I welcome it into my life.  I not only think about exercising, I put my body in motion.
I make time to care for my physical health.  The benefits mentally, emotionally and spiritually keep me motivated to keep going.
My body enjoys exercise.  I enjoy giving myself strength and conditioning time.  It's not always easy to find the time, but I realize when I do make the time, it feels great and I want more of that.
I find fun and exciting ways to exercise.  I choose exercises that fit my schedule, my physical needs, and my fitness goals.  I recognize and choose the best exercises for my age, my ability and my enjoyment.
If I neglect to exercise for weeks or months, I return knowing that today is a fresh start.  Exercise helps me relieve stress.  Exercise helps me sleep better.  Exercise helps me relax.  Exercise helps me clear my mind.  Exercise helps me get grounded.
Stretching, cardio and resistance training are built into my day.  I work at my own pace and I listen to my body's needs.
Exercise is me time.  It's a way to take care for myself.  And I forgive myself for ways I have neglected to care for my body.
When I exercise, I feel good.  Feeling good is something I make time for.  I like how exercising improves my mood.  I like how exercising helps prevent disease, improve health and boost energy.
I am applying ways to track my exercise routines.  I am creating ways to reward myself for my progress.  Exercise is a priority in my life and I am focusing on when, where and how I exercise.
I do not under-exercise.  I do not over-exercise.  I am caring for myself in the ways that best suit my well being.  I aim for balance in my physical health, and my life overall.
I am inspired to exercise well and achieve an optimal level of fitness.  I encourage myself to give myself fun and invigorating times of exercise.
I am thankful for my body and I'm thankful for its abilities.  I will use it before I lose it.  I exercise for me and for the level of health I want.  I am turning exercise from a chore into a hobby.
I love the vibrant glow I feel after a great time of exercise.  I love the satisfaction of knowing I have cared for my body well.  I love how exercise improves my mood and outlook on life.  I feel great and I feel grounded.
Exercise is a lifestyle.  I live this lifestyle day by day, week by week.  Care and attention to my body's strength and conditioning is a part of my day, just like brushing my teeth.  I make the time because I am focused and exercise is my priority.
Affirmations by Josie Ong
The sister episode to this one is Episode 168 Starting Your Workout
To get ad free versions, go to AffirmationPod.com/Join
SPONSOR SPOTLIGHT

Talkspace believes we all deserve to feel our best. Their mission: make therapy affordable and accessible for all. With thousands of therapists licensed in over 40 specialties, you're sure to find the support you need.
Get $100 OFF your first month at TalkSpace.com with TalkSpace promo code AFFIRMATION
WANT MORE EPISODES LIKE THIS ONE?
Episode 282 A Sense of Control When Things Feel Out of Control
Episode 280 Healthy Escapes During Trying Times
Episode 276 Feeling Overworked
Episode 195 Getting Out of a Bad Mood
Episode 185 Patient with the Process
Episode 153 Dealing With It
Episode 149 Feeling Triggered
Episode 123 When You're About to Freak Out and Lose It
Episode 86 Affirmations for When Stressed Out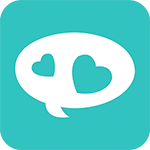 Have You Listened on the App Yet?
Feel better, stronger and more confident with the Affirmation Pod App!  It's free on the Apple, Amazon and Google Play app stores.
The app is where you can easily mark your favorite affirmations, make your own playlist, download to listen offline and a whole lot more!
It's also where you can sign up for premium access, which gives you all episodes with no ads and no announcements plus over 50 bonus episodes you won't hear on the podcast.
FAVORITE BONUS EPISODES INCLUDE
I am Living as Me
Waking Up Playlist
Calming Trauma Triggers
I Love Myself – Extended Version
Relaxation Playlist
IF YOU PREFER,
PREMIUM AND BONUS EPISODES ARE ALSO AVAILABLE ON
DOWNLOAD THE APP TODAY!