Morning Affirmations
Morning Affirmations, as requested by @AsmaaMethqal – keep shining Asmâa!
I take deep breaths and I smile
I am happy to live this day
I am grateful to be alive, breathing and able to shine
I am aware of the incredible being that I am
I exercise great judgement today
My warmth and clarity shine in all my interactions today
My mind stays positive
My actions line up with my goals
I am geared up for success
I know who I am and I am strong in who I am
I honor my health today
I celebrate life today
I express my gratitude for my health and my happiness
I am relaxed and content today
I live this day with inner peace
I live this day in sync with my inner wisdom
I have all that I need to manage this day
I appreciate the little things today
I honor my success today
I love myself today
I respect myself today
I listen to my needs
I take loving care of my heart
I smile today
I demonstrate happiness and authenticity
I accept myself today
I live confidently and happily
I keep an open mind today
I am secure in who I am
I extend grace today
I offer compassion today
I will return to my bed tonight proud of how I lived this day
I am thankful
I am strong
I am whole
I am loved
Affirmations by Josie Ong
The sister episode to this one is Episode 259 More Empowering Affirmations to Start Your Day
To get ad free versions, go to AffirmationPod.com/Join
SPONSOR SPOTLIGHT

Talkspace believes we all deserve to feel our best. Their mission: make therapy affordable and accessible for all. With thousands of therapists licensed in over 40 specialties, you're sure to find the support you need.
Get $100 OFF your first month at TalkSpace.com with TalkSpace promo code AFFIRMATION
WANT MORE EPISODES LIKE THIS ONE?
Episode 236 Empowering Affirmations to Start Your Day
Episode 219 Your Guided Morning Meditation
Episode 197 Your Good Morning Coach
Episode 145 Waking Up
Episode 121 When You Don't Want to Get Out of Bed
Episode 72 Morning Reflection
Episode 51 New Day Affirmations
Episode 11 Good Morning My Body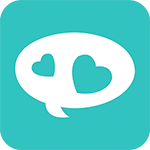 Have You Used the App Yet?
Looking for more positivity, relief and confidence?  Download the Affirmation Pod App!  It's free on the Apple, Amazon and Google Play app stores.
The app is where you can easily mark your favorite affirmations, make your own playlist, download to listen offline and a whole lot more!
It's also where you can sign up for premium access, which gets you ad free versions of Affirmation Pod episodes plus over 50 bonus episodes you won't find on the podcast.
FAVORITE BONUS EPISODES INCLUDE
Grounding Meditation
Living in Abundance Playlist
Today I Choose and Say Yes To
Sleep Playlist
Your Morning Empowerment
IF YOU PREFER,
BONUS AND PREMIUM EPISODES ARE ALSO AVAILABLE ON
GET THE APP TODAY!