Wanna Prevent Anxiety?
Welcome to The Anxiety Series!
Here's the final episode in a four part series on the topic of Anxiety.
In this one I share what stood out to me from the episodes by Dennis, Gina and Tim, as well as affirmations when you're not feeling anxious.  AKA building anxiety prevention skills!
If you missed earlier episodes in the series, here's the links
Part 1:  Dennis Simsek  AffirmationPod.com/Dennis
Part 2:  Gina Ryan  AffirmationPod.com/Gina
Part 3:  Tim JP Collins  AffirmationPod.com/Tim
The sister episode to this one is Episode 117 Anxiety Series – The Anxiety Coaches Gina Ryan
To get ad free versions, go to AffirmationPod.com/Join
SPONSOR SPOTLIGHT

Talkspace believes we all deserve to feel our best. Their mission: make therapy affordable and accessible for all. With thousands of therapists licensed in over 40 specialties, you're sure to find the support you need.
Get $100 OFF your first month at TalkSpace.com with TalkSpace promo code AFFIRMATION
Want More Episodes Like This One?
Episode 275 Being Too Hard On Yourself
Episode 269 I Really Am Enough
Episode 148 I Am Enough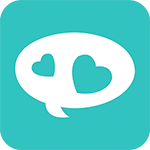 Have You Listened on the App Yet?
Feel better, stronger and more confident with the Affirmation Pod App!  It's free on the Apple, Amazon and Google Play app stores.
The app is where you can easily mark your favorite affirmations, make your own playlist, download to listen offline and a whole lot more!
It's also where you can sign up for premium access, which gives you all episodes with no ads and no announcements plus over 50 bonus episodes you won't hear on the podcast.
FAVORITE BONUS EPISODES INCLUDE
I am Living as Me
Waking Up Playlist
Calming Trauma Triggers
I Love Myself – Extended Version
Relaxation Playlist
IF YOU PREFER,
PREMIUM AND BONUS EPISODES ARE ALSO AVAILABLE ON
DOWNLOAD THE APP TODAY!