Want to Make More Money?
The opportunities for multiple streams of income are now greater than ever. If you've been thinking you can't do it, take your confidence to a new level with these Affirmations for "Confidence in Your Ability to Make Money"
The sister episode to this one is Episode 161 Getting Financially Organized
To get ad free versions, go to AffirmationPod.com/Join
SPONSOR SPOTLIGHT

ShipStation is the #1 choice of online sellers!  No matter where you're selling from like Shopify, Ebay, or Etsy, ShipStation brings all your orders into one simple interface.
It works with all the major carriers including USPS, FedEx, UPS, even International and includes the same postage discounts that are usually reserved for large Fortune 500 companies!
Try ShipStation FREE for 60 Days when you use ShipStation promo code AFFIRMATION at ShipStation.com in the section "Heard Our Ad?"
WANT MORE EPISODES LIKE THIS ONE?
Episode 37 Affirmations for Entrepreneurs
Episode 28 Inspiring Creativity
Episode 9 Money Management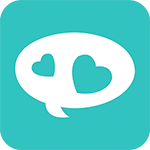 Have You Listened on the App Yet?
Feel better, stronger and more confident with the Affirmation Pod App!  It's free on the Apple, Amazon and Google Play app stores.
The app is where you can easily mark your favorite affirmations, make your own playlist, download to listen offline and a whole lot more!
It's also where you can sign up for premium access, which gives you all episodes with no ads and no announcements plus over 50 bonus episodes you won't hear on the podcast.
If you prefer, premium access is also available on Patreon and Supercast.
FAVORITE BONUS EPISODES INCLUDE
I am Living as Me
Waking Up Playlist
Calming Trauma Triggers
I Love Myself – Extended Version
Relaxation Playlist
DOWNLOAD THE APP TODAY!