Who Are You Showing Up For?
Prioritize your health, your dreams and your life with these Affirmations for loving and showing up for yourself.
The sister episode to this one is Episode 227 Affirmations for Self Love
To get ad free versions, go to AffirmationPod.com/Join
SPONSOR SPOTLIGHT

Native creates deodorant formulated without aluminum, parabens or talc.  They've got over 14,000 5-star reviews and have free shipping on all orders. They also now offer plastic free packaging!
To get 20% OFF your first purchase go to NativeDeo.com/affirmation. and use Native Promo Code AFFIRMATION
Want More Episodes Like this One?
Episode 256 Affirmations for Self-Love Playlist
Episode 216 Maintaining Self-Care During Stressful Times
Episode 156 Inner Critic and Inner BFF
Episode 155 Self Respect
Episode 103 I Will Love And Care for Myself
Episode 101 I Approve of Myself
Episode 100 I Love Myself Version II
Episode 1 I Love Myself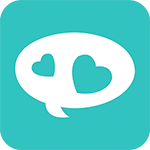 Have You Listened on the App Yet?
Feel better, stronger and more confident with the Affirmation Pod App!  It's free on the Apple, Amazon and Google Play app stores.
The app is where you can easily mark your favorite affirmations, make your own playlist, download to listen offline and a whole lot more!
It's also where you can sign up for premium access, which gives you all episodes with no ads and no announcements plus over 50 bonus episodes you won't hear on the podcast.
FAVORITE BONUS EPISODES INCLUDE
I am Living as Me
Waking Up Playlist
Calming Trauma Triggers
I Love Myself – Extended Version
Relaxation Playlist
IF YOU PREFER,
PREMIUM AND BONUS EPISODES ARE ALSO AVAILABLE ON
DOWNLOAD THE APP TODAY!