Worksheet Series – Pivot Worksheet
This month's theme is Pivots and you can get the free worksheet at AffirmationPod.com/Pivot
Unattainable goals?
We can get so down on changes we AREN'T making that we want to make…and some we've strived forever to try and make them happen. Sometimes looking in the past can give you a clue to what will help you in the future.
But how do I find what worked in the past?
By taking a look at your past.  That's what this week's episode on the Pivot Worksheet is about. It gets you identifying successful pivots you've made – woohoo!  And why not celebrate them and give yourself credit while you're strolling down memory lane. It also gets you thinking about what inspired the pivot, what got the wheels turning AND transitioned into a lasting change.
I share 3 of my pivots in this episode
My pivots from the worksheet were how I stopped doing my makeup in the car, how I started being health conscious with my eating habits and how I manage social anxiety.
Book mentioned in this episode
Eat to Live: The Amazing Nutrient-Rich Program for Fast and Sustained Weight Loss, Revised Edition
The sister episode to this one is Episode 75 Worksheet Series – Time Management Worksheet
To get ad free versions, go to AffirmationPod.com/Join
SPONSOR SPOTLIGHT

Talkspace believes we all deserve to feel our best. Their mission: make therapy affordable and accessible for all. With thousands of therapists licensed in over 40 specialties, you're sure to find the support you need.
Get $100 OFF your first month at TalkSpace.com with TalkSpace promo code AFFIRMATION
WANT MORE EPISODES LIKE THIS ONE?
Episode 275 Being Too Hard On Yourself
Episode 269 I Really Am Enough
Episode 148 I Am Enough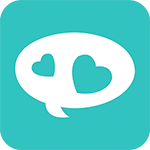 Have You Used the App Yet?
Looking for more positivity, relief and confidence?  Download the Affirmation Pod App!  It's free on the Apple, Amazon and Google Play app stores.
The app is where you can easily mark your favorite affirmations, make your own playlist, download to listen offline and a whole lot more!
It's also where you can sign up for premium access, which gets you ad free versions of Affirmation Pod episodes plus over 50 bonus episodes you won't find on the podcast.
FAVORITE BONUS EPISODES INCLUDE
Grounding Meditation
Living in Abundance Playlist
Today I Choose and Say Yes To
Sleep Playlist
Your Morning Empowerment
IF YOU PREFER,
BONUS AND PREMIUM EPISODES ARE ALSO AVAILABLE ON
GET THE APP TODAY!