Do You Know the 5-4-3-2-1 Grounding Technique?
When you're in overwhelm, use this 5-4-3-2-1 exercise to ground you and bring you back to safety. I've also added a few extra grounding questions to help you stay in the safe zone. This episode is called "The 5-4-3-2-1 Grounding Technique Plus More"
The sister episode to this one is Episode 16 A Grounding Meditation
I've also created a list of episodes for living through the quarantine of COVID-19. You can find them at AffirmationPod.com/Quarantine
To get ad free versions, go to AffirmationPod.com/Join
Sponsor Spotlight


Skillshare is the proud sponsor of this episode. Skillshare is an online learning community with thousands of amazing classes covering dozens of creative and entrepreneurial skills.
Get TWO MONTHS FREE of unlimited access to thousands of classes at Skillshare.com/Affirmation
Want More Episodes Like This One?
Episode 275 Being Too Hard On Yourself
Episode 269 I Really Am Enough
Episode 148 I Am Enough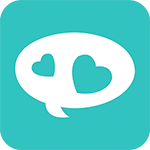 Have You Listened on the App Yet?
Feel better, stronger and more confident with the Affirmation Pod App!  It's free on the Apple, Amazon and Google Play app stores.
The app is where you can easily mark your favorite affirmations, make your own playlist, download to listen offline and a whole lot more!
It's also where you can sign up for premium access, which gives you all episodes with no ads and no announcements plus over 50 bonus episodes you won't hear on the podcast.
FAVORITE BONUS EPISODES INCLUDE
I am Living as Me
Waking Up Playlist
Calming Trauma Triggers
I Love Myself – Extended Version
Relaxation Playlist
IF YOU PREFER,
PREMIUM AND BONUS EPISODES ARE ALSO AVAILABLE ON
DOWNLOAD THE APP TODAY!