Affirmations for Time Management
This month's theme is Time Management and you can get the free worksheet at AffirmationPod.com/TimeManagement
Originally published in December 2013 when I was producing Affirmations for Healthy Living, these Affirmations for Time Management still stand true.
Distractions be gone…
I am my time manager. Every day is structured and organized for best productivity.
I do not live pressured or behind.  I live proactively and efficiently.
I know when to be in the moment and I know when to look ahead and make preparations. I monitor my time.
I am aware of the best investments of my time.
I recognize the optimal ways to use my 24 hours per day, 168 hours per week.
I am in control of my time and I am in control of what does and doesn't get done.
I know when to do more in less time but also when to do less in more time.
I find ways to save time without sacrificing quality or integrity.
I am aware of what needs to be done and I stay focused on that.
Distractions don't steal my time.
I am disciplined in resisting the temptation to work on unimportant tasks.
I no longer procrastinate. I make time to rest.
I have time set aside to rejuvenate and recharge.
I make time for what's truly important in my life.
I make time for the people I love and that includes myself.
I can always decipher what is important and what isn't important.
I know where I can make changes to become a better time manager.
I know I cannot get my time back.
I am wise and efficient on how I spend my time.
My to-do list is reasonable, realistic and manageable.
Each day improves my quality of life.  I learn from each season.
I learn from each year.
I do everything it takes to offer myself decreased stress and optimal health.
I respect time.
I continually improve my time management skills.
I use wise judgement in how to spend my time.
I am proud of how I use my time.
I am proud of how I live my life.
Affirmations by Josie Ong
The sister episode to this one is Episode 75 Worksheet Series – Time Management Worksheet
To get ad free versions, go to AffirmationPod.com/Join
SPONSOR SPOTLIGHT

Talkspace believes we all deserve to feel our best. Their mission: make therapy affordable and accessible for all. With thousands of therapists licensed in over 40 specialties, you're sure to find the support you need.
Get $100 OFF your first month at TalkSpace.com with TalkSpace promo code AFFIRMATION
WANT MORE EPISODES LIKE THIS ONE?
Episode 235 When You've Set a Boundary
Episode 167 Staying Positive During Hard Times
Episode 159 Motivation for a New Beginning
Episode 151 Setting Boundaries
Episode 146 Not Who I Used to Be
Episode 105 Managing Regret Mode
Episode 22 I've Moved On
Episode 8 The Past is The Past
Episode 2 The "No More" Affirmations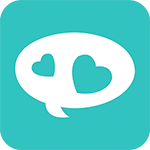 Have You Listened on the App Yet?
Feel better, stronger and more confident with the Affirmation Pod App!  It's free on the Apple, Amazon and Google Play app stores.
The app is where you can easily mark your favorite affirmations, make your own playlist, download to listen offline and a whole lot more!
It's also where you can sign up for premium access, which gives you all episodes with no ads and no announcements plus over 50 bonus episodes you won't hear on the podcast.
FAVORITE BONUS EPISODES INCLUDE
I am Living as Me
Waking Up Playlist
Calming Trauma Triggers
I Love Myself – Extended Version
Relaxation Playlist
IF YOU PREFER,
PREMIUM AND BONUS EPISODES ARE ALSO AVAILABLE ON
DOWNLOAD THE APP TODAY!