Podcast Name: Affirmation Pod
Podcast Host: Josie Ong
Podcast Tagline: Soothing affirmations, infused with self-love, available 24/7.
Podcast Description: Are those negative thoughts still holding you back? You've found the #1 Affirmations Podcast!
Affirmation Pod delivers super-soothing affirmations for managing stress, healing pain, building confidence and a whole lot more! Just sit back as Josie Ong delivers the calm, positivity and self-love you need to live your best life.
Podcast Category: Mental Health (Health & Fitness)
Podcast App: Affirmation Pod Access
Download the Media Kit: AffirmationPod.com/MediaKit
The app is free on the Apple, Amazon and Google Play app stores.
The app is where you can easily mark your favorite affirmations, make your own playlist and download to listen offline!
A full list of app features is at AffirmationPodAccess.com
The app is also where you can sign up for premium access, which gives you the AD FREE EXPERIENCE for all episodes plus bonus content you won't find on the podcast.
Premium membership is just $5.99 USD per month, cancel anytime.  Download the App at AffirmationPodApp.com!
PRESS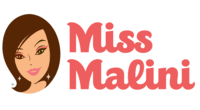 Download the Media Kit: AffirmationPod.com/MediaKit
ALSO AVAILABLE ON
Alexa Skill: AffirmationPod.com/Alexa
Amazon App: AffirmationPod.com/AmazonApp
Apple Podcasts: AffirmationPod.com/ApplePodcasts
Google Play App: AffirmationPod.com/GoogleApp
Google Podcasts: AffirmationPod.com/GooglePodcasts
iOS App: AffirmationPod.com/iOSApp
Pandora: AffirmationPod.com/Pandora
Patreon: Patreon.com/AffirmationPod (Premium Content Only)
Spotify: AffirmationPod.com/Spotify
Stitcher: AffirmationPod.com/Stitcher
Supercast: AffirmationPod.com/Supercast (Premium Content Only)
YouTube: YouTube.com/AffirmationsForHealthyLiving
Web Version of App: AffirmationPod.Libsyn.com
Website: AffirmationPod.com
SOCIAL MEDIA
Facebook Group: Facebook.com/Groups/AffirmationPod
Facebook Page: Facebook.com/AffirmationPod
Instagram: Instagram.com/TheJosieOng
Instagram: Instagram.com/AffirmationPod
Pinterest: Pinterest.com/AffirmationPod
Twitter: Twitter.com/AffirmationPod
Questions?
FAQs: AffirmationPod.com/FAQs
Contact Us: AffirmationPod.com/Contact
Download the Media Kit: AffirmationPod.com/MediaKit
A full list of app features is at AffirmationPodAccess.com