Podcast Name: Affirmation Pod
Podcast Host: Josie Ong
Podcast Tagline: Helping You Live in Self-Love.
Podcast Description:  Helping You Live in Self-Love. Get the language to be kind to yourself. New episodes publish Sundays and Wednesdays.
Podcast Category: Mental Health (Health & Fitness)
Podcast App: Affirmation Pod Access
Download the Media Kit: AffirmationPod.com/MediaKit
The app is free on the Apple, Amazon and Google Play app stores.
The app is where you can easily mark your favorite affirmations, make your own playlist and download to listen offline!
A full list of app features is at AffirmationPodAccess.com
The app is also where you can sign up for premium access, which gives you the AD FREE EXPERIENCE for all episodes plus bonus content you won't find on the podcast.
Premium membership is just $5.99 USD per month, cancel anytime.  Download the App at AffirmationPodApp.com!
PRESS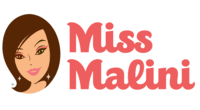 Download the Media Kit: AffirmationPod.com/MediaKit
APP
Amazon App: AffirmationPod.com/AmazonApp
Google Play App: AffirmationPod.com/GoogleApp
iOS App: AffirmationPod.com/iOSApp
PREMIUM
Patreon: Patreon.com/AffirmationPod
Supercast: AffirmationPod.com/Supercast
PODCAST
Alexa Skill: AffirmationPod.com/Alexa
Apple Podcasts: AffirmationPod.com/ApplePodcasts
Google Podcasts: AffirmationPod.com/GooglePodcasts
Pandora: AffirmationPod.com/Pandora
Spotify: AffirmationPod.com/Spotify
Stitcher: AffirmationPod.com/Stitcher
YouTube: YouTube.com/AffirmationsForHealthyLiving
Web Version of App: AffirmationPod.Libsyn.com
Website: AffirmationPod.com
SOCIAL MEDIA
Facebook Group: Facebook.com/Groups/AffirmationPod
Facebook Page: Facebook.com/AffirmationPod
Instagram: Instagram.com/TheJosieOng
Instagram: Instagram.com/AffirmationPod
Pinterest: Pinterest.com/AffirmationPod
Twitter: Twitter.com/AffirmationPod
Questions?
FAQs: AffirmationPod.com/FAQs
Contact Us: AffirmationPod.com/Contact
Download the Media Kit: AffirmationPod.com/MediaKit
A full list of app features is at AffirmationPodAccess.com