Progressive Relaxation of Shoulders, Neck and Face
Releasing tension in your shoulders, neck and face…
Finding a comfortable position and mentally settling down & settling in…I prepare for a time of progressive relaxation.
Starting with full deep breaths, I am fully aware of where I am right now.  I am fully aware of how my body is positioned.  With each breath, I feel myself entering a deepened stated of relaxation.  My mind and muscles are at ease and I am comfortable inside my body.
With my next deep breaths, I pull my shoulders up to my neck…holding the position… recognizing the tension stored in my shoulders… I continue breathing as I feel tension and with my next breath, I release that tension, saying goodbye to stress and hello to inner peace.
I repeat this, except this time I focus the stress stored inside my neck.  I raise my shoulders up to my ears and think of the work my neck muscles engage in to carry the stress in my neck… I continue breathing and prepare to escort all the stress out of my neck.  With my next breath, I feel all the stress in my neck exit out of my body and I welcome to refreshing ease in my neck and my shoulders.
I take a moment now to savor and appreciate the feeling of serenity in my body, mind and spirit.
I now focus my attention to my mouth.  I think of the movements my mouth makes each day and reflect on how many are difficult, whether that be the words I say or the words I hold back.  I continue a smooth rhythm of breathing and begin to open my mouth wide.  I now prepare to say farewell to all tension stored in my mouth, my jaw, and my cheeks.  I notice the difference between tension and relaxation as I close my mouth and feel the tension leave my face.
I am now experiencing comfort, stillness and calm throughout my body, mind and spirit.
Now I direct my attention to my forehead…savoring the transformation in my cells, tissues and muscles.  My soul is appreciating this time and grateful for how the stress and tension in my face is dissipating.  I now continue my deep breaths and raise my eyebrows as high as I can.  In this moment, I prepare to invite all the strain and pressure to move away from my head and away from my mind.  I let all of it go and enjoy the softness in my muscles.
I settle into this tranquil state.  I connect with my body's comfortable and relaxed state.  I enjoy this time of complete release and remember that this can be me at any time of day.  My breath continues to be smooth, deep and focused.  My mind and muscles are completely at ease and I feel a sense of happiness, groundedness and wholeness filling me.  I continue my soothing breaths and take the time I need to seal this time of progressive relaxation…..
Progressive Relaxation by Josie Ong
The sister episode to this one is Episode 218 Progressive Relaxation for Confidence
To get ad free versions, go to AffirmationPod.com/Join
SPONSOR SPOTLIGHT

Talkspace believes we all deserve to feel our best. Their mission: make therapy affordable and accessible for all. With thousands of therapists licensed in over 40 specialties, you're sure to find the support you need.
Get $100 OFF your first month at TalkSpace.com with TalkSpace promo code AFFIRMATION
WANT MORE EPISODES LIKE THIS ONE?
Episode 266 More Empowering Affirmations to Close Your Day
Episode 251 Empowering Affirmations to Close Your Day
Episode 199 Your Good Night Coach
Episode 143 Preparing for Tomorrow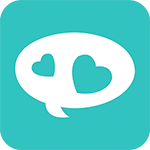 Have You Used the App Yet?
Looking for more positivity, relief and confidence?  Download the Affirmation Pod App!  It's free on the Apple, Amazon and Google Play app stores.
The app is where you can easily mark your favorite affirmations, make your own playlist, download to listen offline and a whole lot more!
It's also where you can sign up for premium access, which gets you ad free versions of Affirmation Pod episodes plus over 50 bonus episodes you won't find on the podcast.
FAVORITE BONUS EPISODES INCLUDE
Grounding Meditation
Living in Abundance Playlist
Today I Choose and Say Yes To
Sleep Playlist
Your Morning Empowerment
IF YOU PREFER,
BONUS AND PREMIUM EPISODES ARE ALSO AVAILABLE ON
GET THE APP TODAY!