Experiencing Nightmares?
Come back to yourself after bad dreams with these Affirmations After Bad Dreams and Nightmares.
The sister episode to this one is Episode 73 After a Rough Day
To get ad free versions, go to AffirmationPod.com/Join
Sponsor Spotlight


EverlyWell makes lab tests easy.  They have over 30 at-home kits available, from fertility to food sensitivity tests.   Their tests offer simple sample collection, free shipping, and physician-reviewed results and insights sent to your device in just days.
For 15% OFF an EverlyWell at-home lab test, visit EverlyWell.com/Affirmation and enter promo code AFFIRMATION
Want More Episodes Like this One?
Episode 246 Progressive Relaxation for a Better Sleep
Episode 220 After Bad Dreams and Nightmares
Episode 109 Affirmations for a Good Night's Sleep
Episode 108 Progressive Relaxation for a Great Night's Sleep
Episode 10 Good Night My Body!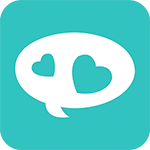 Have You Used the App Yet?
Looking for more positivity, relief and confidence?  Download the Affirmation Pod App!  It's free on the Apple, Amazon and Google Play app stores.
The app is where you can easily mark your favorite affirmations, make your own playlist, download to listen offline and a whole lot more!
It's also where you can sign up for premium access, which gets you ad free versions of Affirmation Pod episodes plus over 50 bonus episodes you won't find on the podcast.
FAVORITE BONUS EPISODES INCLUDE
Grounding Meditation
Living in Abundance Playlist
Today I Choose and Say Yes To
Sleep Playlist
Your Morning Empowerment
IF YOU PREFER,
BONUS AND PREMIUM EPISODES ARE ALSO AVAILABLE ON
GET THE APP TODAY!