Actionable Tip – Gratitude Lists
Can you feel the buzz of 2016?
Before we step into the new year, I want to take time to reflect on 2015 and honor the things I am grateful for.
You – hearing from you and seeing your downloads from around the world is so rewarding
The rebrand of Affirmations for Healthy Living to Affirmation Pod
The new Affirmation Pod website with the help of Kim
The Affirmation Pod Facebook Group – wind beneath my wings!  You can join the group at AffirmationPod.com/Facebook
Podcasting – I love the impact and influence potential of podcasts.
Here are my 5 tips for when you can incorporate gratitude lists into your life:
 In the morning – after your eyes open and before your feet touch the floor
 Before you check your smartphone
 When you're driving, on the subway or on the bus
 Going for a walk, even if it's with a friend
 In bed before you go to sleep
The sister episode to this one is Episode 260 Let's Make a Gratitude List Together!
To get ad free versions, go to AffirmationPod.com/Join
SPONSOR SPOTLIGHT

Talkspace believes we all deserve to feel our best. Their mission: make therapy affordable and accessible for all. With thousands of therapists licensed in over 40 specialties, you're sure to find the support you need.
Get $100 OFF your first month at TalkSpace.com with TalkSpace promo code AFFIRMATION
WANT MORE EPISODES LIKE THIS ONE?
Episode 259 More Empowering Affirmations to Start Your Day
Episode 236 Empowering Affirmations to Start Your Day
Episode 219 Your Guided Morning Meditation
Episode 197 Your Good Morning Coach
Episode 145 Waking Up
Episode 121 When You Don't Want to Get Out of Bed
Episode 72 Morning Reflection
Episode 51 New Day Affirmations
Episode 32 Morning Affirmations
Episode 11 Good Morning My Body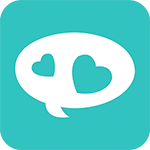 Have You Listened on the App Yet?
Feel better, stronger and more confident with the Affirmation Pod App!  It's free on the Apple, Amazon and Google Play app stores.
The app is where you can easily mark your favorite affirmations, make your own playlist, download to listen offline and a whole lot more!
It's also where you can sign up for premium access, which gives you all episodes with no ads and no announcements plus over 50 bonus episodes you won't hear on the podcast.
FAVORITE BONUS EPISODES INCLUDE
I am Living as Me
Waking Up Playlist
Calming Trauma Triggers
I Love Myself – Extended Version
Relaxation Playlist
IF YOU PREFER,
PREMIUM AND BONUS EPISODES ARE ALSO AVAILABLE ON
DOWNLOAD THE APP TODAY!