A Grounding Meditation
To get centered again…
I am safe. I am in my body. I am completely in my body.
I am not in the past. I am not caught up in the "what ifs." I am here in the now.
I am aware of where I am right now physically, mentally, emotionally and spiritually.
I know the clothes that I am wearing. I feel the sensations in my feet. I am aware of the room I'm in and my immediate surroundings.
I take deep breaths, aware of my breath moving in and out.
I take cleansing breaths, aware of the breath moving in and out of my body.
I take grounding breaths, feeling the air come into my body and feeling tension release from my body.
I feel grounded, I feel anchored, I feel rooted in my strength, my resilience and my resolve.
All my focus is directed to this present moment. I behold what's here now.
I channel all my thoughts, energy and emotion into now.
My heart and mind flow with ease.
Grounding Meditation by Josie Ong
The sister episode to this one is Episode 255 The 5-4-3-2-1 Grounding Technique Plus More
To get ad free versions, go to AffirmationPod.com/Join
SPONSOR SPOTLIGHT

Talkspace believes we all deserve to feel our best. Their mission: make therapy affordable and accessible for all. With thousands of therapists licensed in over 40 specialties, you're sure to find the support you need.
Get $100 OFF your first month at TalkSpace.com with TalkSpace promo code AFFIRMATION
WANT MORE EPISODES LIKE THIS ONE?
Episode 281 Calming Anxiety and Counting Back from 100 by 7s
Episode 255 The 5-4-3-2-1 Grounding Technique Plus More
Episode 16 A Grounding Meditation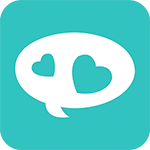 Have You Used the App Yet?
Looking for more positivity, relief and confidence?  Download the Affirmation Pod App!  It's free on the Apple, Amazon and Google Play app stores.
The app is where you can easily mark your favorite affirmations, make your own playlist, download to listen offline and a whole lot more!
It's also where you can sign up for premium access, which gets you ad free versions of Affirmation Pod episodes plus over 50 bonus episodes you won't find on the podcast.
FAVORITE BONUS EPISODES INCLUDE
Grounding Meditation
Living in Abundance Playlist
Today I Choose and Say Yes To
Sleep Playlist
Your Morning Empowerment
IF YOU PREFER,
BONUS AND PREMIUM EPISODES ARE ALSO AVAILABLE ON
GET THE APP TODAY!