Managing a Sense of Safety?
From Listener Danielle who wrote in with this request
"Hello, My name is Danielle and I'm a relatively new listener to the affirmation pod. I love it so much!! It's already been so, so, so helpful to me!!! Thank you so much!!!
I've really started to focus on self-care starting in December when I realized that I had a lot of unpacked issues from growing up with an emotionally abusive alcoholic father. I'd like to request an episode related to safety and security. Often I tell myself things along the lines of: "I am safe. People want me here. I am worthy of people in my life who support and uplift me. Friends/strangers/coworkers do not want to harm me, insult me or degrade me."
I'm not sure if these are the best affirmations because a lot of them depend on other people, but I'm not entirely sure how to handle my lack of safety and security. A lot of times I'll be talking with someone and my internal voice goes "You're annoying them. Stop talking." when really they're listening to me and keeping the conversation going.
I'm trying to rebuild my trust with others, rather than defaulting to fearing others. Maybe others can relate. Thank you in advance. -Danielle"
The sister episode to this one is Episode 38 Affirmations for Compassion
To get ad free versions, go to AffirmationPod.com/Join
SPONSOR SPOTLIGHT

Talkspace believes we all deserve to feel our best. Their mission: make therapy affordable and accessible for all. With thousands of therapists licensed in over 40 specialties, you're sure to find the support you need.
Get $100 OFF your first month at TalkSpace.com with TalkSpace promo code AFFIRMATION
Want More Episodes Like this One?
Episode 285 You're Doing Great
Episode 233 The Confidence Mindset
Episode 218 Progressive Relaxation for Confidence
Episode 206 Moving from Self-Doubt to Self-Confidence
Episode 196 Speaking Confidently at Work
Episode 152 Social Confidence
Episode 127 Confidence at Work
Episode 55 Confidence Booster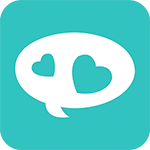 Have You Used the App Yet?
Looking for more positivity, relief and confidence?  Download the Affirmation Pod App!  It's free on the Apple, Amazon and Google Play app stores.
The app is where you can easily mark your favorite affirmations, make your own playlist, download to listen offline and a whole lot more!
It's also where you can sign up for premium access, which gets you ad free versions of Affirmation Pod episodes plus over 50 bonus episodes you won't find on the podcast.
FAVORITE BONUS EPISODES INCLUDE
Grounding Meditation
Living in Abundance Playlist
Today I Choose and Say Yes To
Sleep Playlist
Your Morning Empowerment
IF YOU PREFER,
BONUS AND PREMIUM EPISODES ARE ALSO AVAILABLE ON
GET THE APP TODAY!