The Past is The Past
A short but effective declaration of who you are now.
I am free from the past.  The past no longer has a hold of me.  I am not who I was.
The past has no power over me.  I forgive myself.  I'm not who I was.  I'm not that person anymore.  I learned from my mistakes.  The experiences taught me how to live differently and I have done that.
I am full of courage.  I am a new person.  I make new choices.  I am happier with the choices I make now.  I know differently now.  I do differently now.  I'm not that person.  I don't do those things anymore.
I am now healthy.  I am now stronger.  I am now more authentic than ever.  I give myself what I need, when I need it.  I'm not driven by those drives any longer.  My purpose has changed.  My insecurities have changed.  My motivations have changed.  My needs have changed.  I'm not who I was.  I'm simply not who I was.  I don't live the way I used to live.  I live a new way, I carve a new path and I am happier than ever.
Affirmations by Josie Ong
The sister episode to this one is Episode 111 Acceptance and Managing Resentments
To get ad free versions, go to AffirmationPod.com/Join
SPONSOR SPOTLIGHT

Talkspace believes we all deserve to feel our best. Their mission: make therapy affordable and accessible for all. With thousands of therapists licensed in over 40 specialties, you're sure to find the support you need.
Get $100 OFF your first month at TalkSpace.com with TalkSpace promo code AFFIRMATION
WANT MORE EPISODES LIKE THIS ONE?
Episode 267 When Feeling Retraumatized
Episode 258 Healing Emotional Wounds and Finding Safety
Episode 255 The 5-4-3-2-1 Grounding Technique Plus More
Episode 247 The Resilience Playlist
Episode 240 Carrying and Releasing Emotional Weight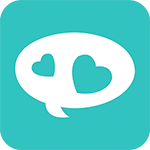 Have You Used the App Yet?
Looking for more positivity, relief and confidence?  Download the Affirmation Pod App!  It's free on the Apple, Amazon and Google Play app stores.
The app is where you can easily mark your favorite affirmations, make your own playlist, download to listen offline and a whole lot more!
It's also where you can sign up for premium access, which gets you ad free versions of Affirmation Pod episodes plus over 50 bonus episodes you won't find on the podcast.
FAVORITE BONUS EPISODES INCLUDE
Grounding Meditation
Living in Abundance Playlist
Today I Choose and Say Yes To
Sleep Playlist
Your Morning Empowerment
IF YOU PREFER,
BONUS AND PREMIUM EPISODES ARE ALSO AVAILABLE ON
GET THE APP TODAY!