Want a Better Start to Your Day?
Here's a sister episode to episode 236 which was the Empowering Affirmations to Start Your Day! It's simply "More Empowering Affirmations to Start Your Day"
Best of wishes and health to you!  I've also created a list of episodes for living through the quarantine of COVID-19. You can find them at AffirmationPod.com/Quarantine
Sponsor Spotlight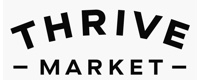 Thrive delivers organic and non-GMO groceries at 25-50% off traditional retail prices!  Their one for one program means your paid membership provides a free one for a low-income family, veteran or first responder.
Join today and you get up to twenty dollars in shopping credit toward your first order at ThriveMarket.com/Affirmation
Want More? Listen On The App!
Feel better, stronger and more confident with the Affirmation Pod App!  It's free on the Apple, Amazon and Google Play app stores.  This episode is in the category "Morning Start"
The app is where you can easily mark your favorite affirmations, make your own playlist, download to listen offline and a whole lot more!






It's also where you can sign up for premium access, which gives you all episodes with no ads and no announcements plus bonus content you won't find on the podcast. 
Premium and bonus content is also available on Patreon at AffirmationPod.com/Patreon or your favorite podcast player* at AffirmationPod.com/Pods 
*available on podcast apps that accept private feeds